As Disability Pride Month — which takes place every July — draws to a close, it's incumbent on the music community to continue elevating and celebrating music professionals with disabilities of all kinds. Below is a helpful, pragmatic guide to how we can do so — both in music-industry situations and in our everyday lives.
The following is a guest piece by Recording Artists and Music Professionals with Disabilities (RAMPD), a coalition of established creators with disabilities who work to promote equitable inclusion, visibility and accessibility in the music industry.
Having recently worked with the 64th GRAMMYs on a visible stage ramp, sign language on the red carpet, and live captioning and audio description for video content, RAMPD is on a mission to amplify Disability Culture in a massive way.
Read on as RAMPD members share key ways the music industry can support creators and creative professionals with disabilities on a year-round basis and in a meaningful manner.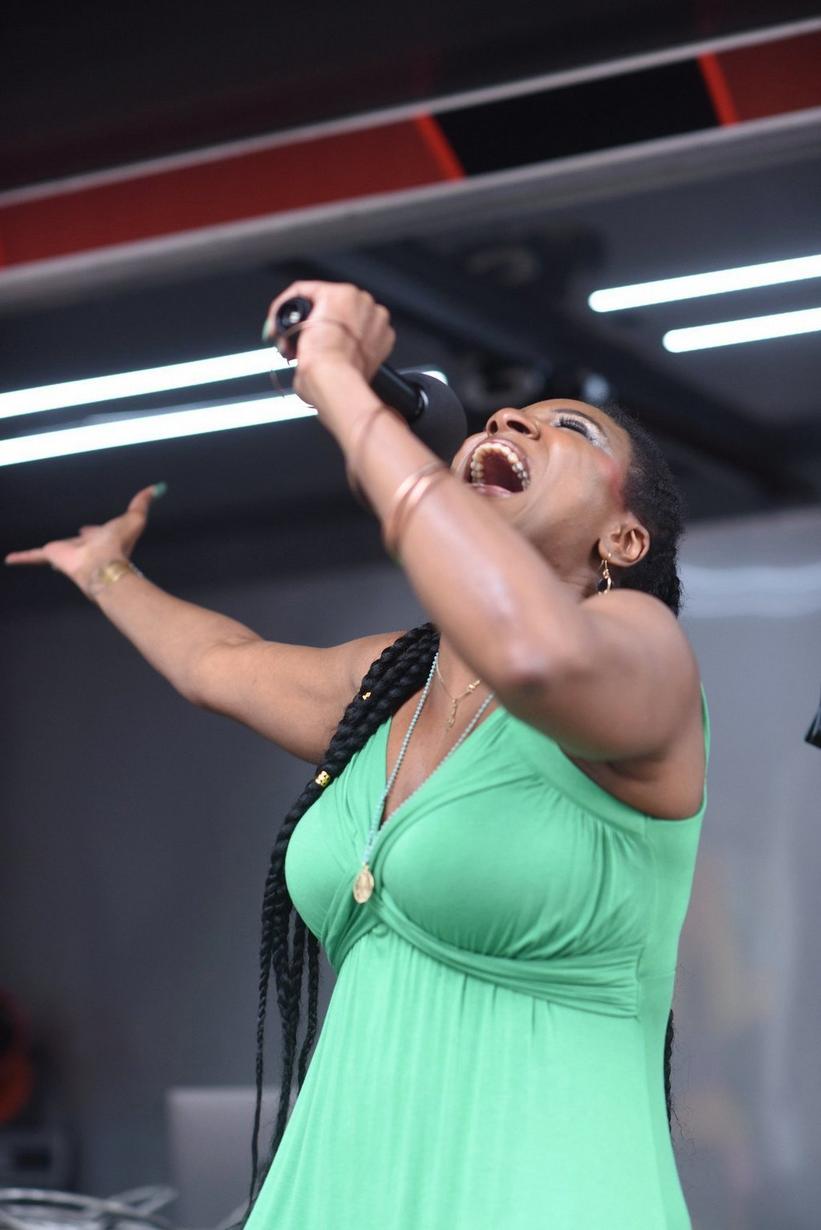 Lachi. Photo courtesy of RAMPD.
Lachi (Founder/President, RAMPD):
First ask. Then listen.
With 26 percent of Americans having some form of disability, neurodiversity, chronic illness or communication difference, we are a vast and diverse community full of rich, untold stories and deeply moving and impactful experiences, yet are untapped by popular culture. 
The disability community has strong perspectives on how we wish to be viewed and portrayed, but seldom have the opportunity to voice them. Thus many decisions are made about us without us and are often harmful to the community.
When planning design, programming, recruitment strategies, or anything else — even if it has nothing to do with disability — a disabled person tapped into the community must be in the room.
"But Lachi," you might say, "I don't know anyone in the music industry with a disability." Here at RAMPD, we provide resources where folks can find, source or hire top disabled talent and professionals who are knowledgeable, approachable, and present to affect growth.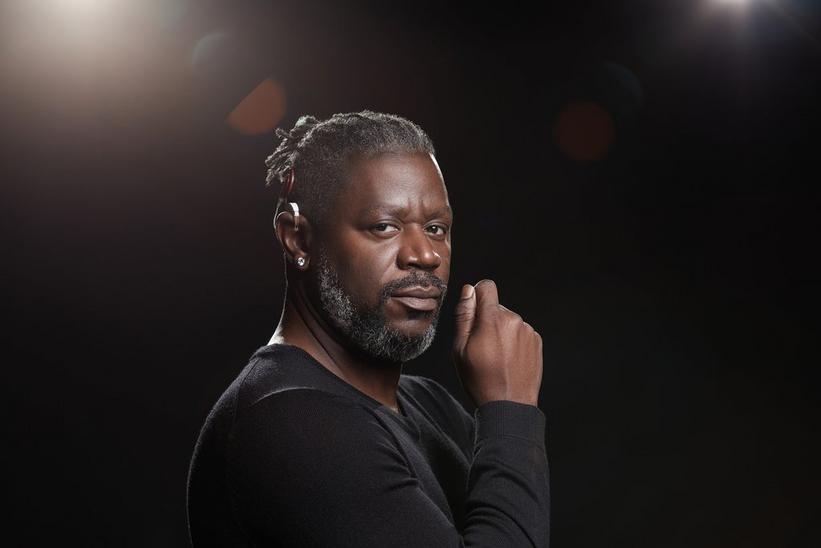 Wawa Snipe. Photo courtesy of RAMPD.
Aoede (RAMPD, Events Co-Chair):
Encourage promoters, agents and venues to listen to artists and musicians with disabilities regarding their needs.
More than two thirds of disabled artists don't disclose due to stigmas, and report risking their health to perform. One way to remove fear of artists disclosing their disabilities is to respect an artist with disabilities' rider.
DJ Pastor Rock (RAMPD, Partnerships):
It all starts with awareness; paying attention to who is and, more importantly, who isn't there. Awareness is an important entry point for building relationships with people too often excluded.
2. Recognize Disability As A Natural And Cultural Form Of Diversity
RAMPD Community:
Disability culture is a celebration of people who identify as disabled, while acknowledging the vast diversity of the disability experience and each person's inherent and equal worth.
It is unapologetic, creative, innovative, adaptable, imaginative, and rooted in problem-solving.
It is based on the premise that disability needs to be seen, respected, included and celebrated. It includes our worldviews, our perspectives, our contributions, our art, our words, and our music.
Disability culture — at least in part — is a vibrant and thriving counter-response to the exclusion, marginalization and oppression historically and currently experienced by many disabled individuals.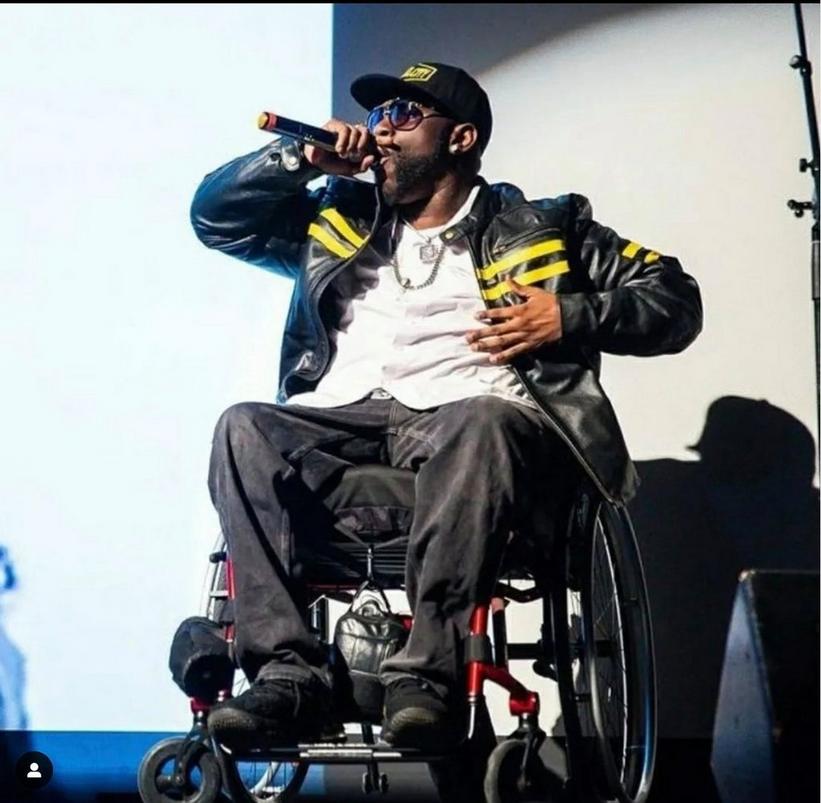 Namel Norris. Photo: Joe Papeo, 2022 Danny Awards
Namel Norris (RAMPD, Partnerships):
One of the biggest ways the music industry can be more disability-inclusive is by getting more involved in our culture and the amazing art, performances and musical contributions we already have going on.
Zak Sandler (RAMPD, Pro Member):
We need to create an environment where disability is not hidden out of shame, but rather, celebrated out of pride. Record companies and agents must actively seek out disabled artists and ensure we represent a consistent percentage of their clients.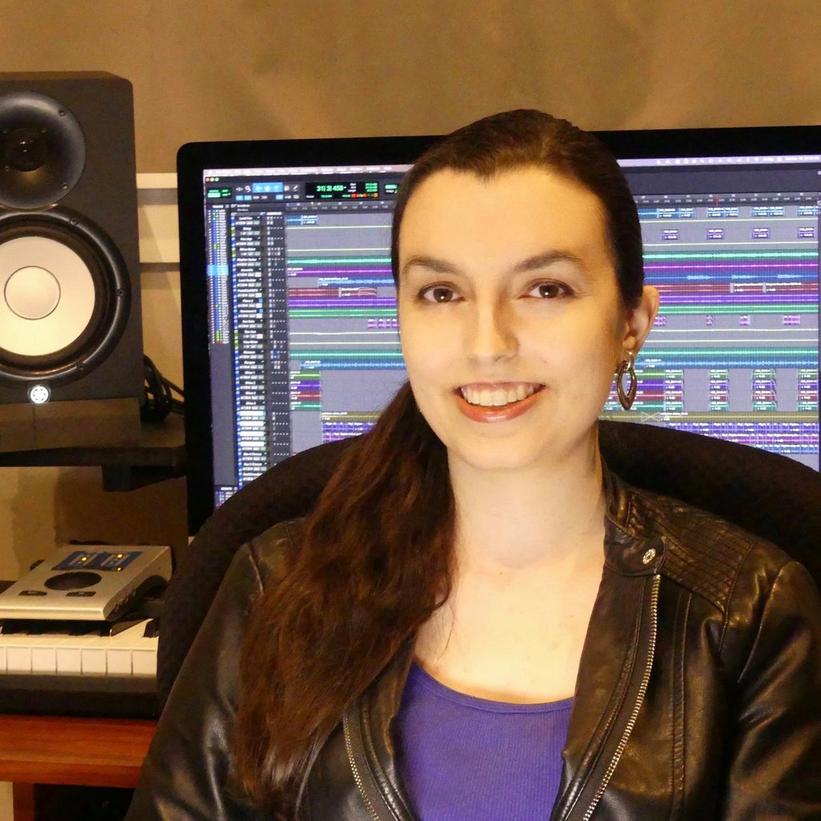 Shelby Lock. Photo courtesy of Shelby Lock.
Shelby Lock (RAMPD, Pro Member):
Evaluate people based on their skills and work ethic rather than their health status. There can be a culture of working non-stop in the music industry — especially in the studio world. Don't write us off, and we'll prove with our results that we deserve to be here too.
Leroy Moore Jr (RAMPD, Pro Member):
Let's also admit to the -isms that have locked out artists who become disabled/deaf during their career in the music industry.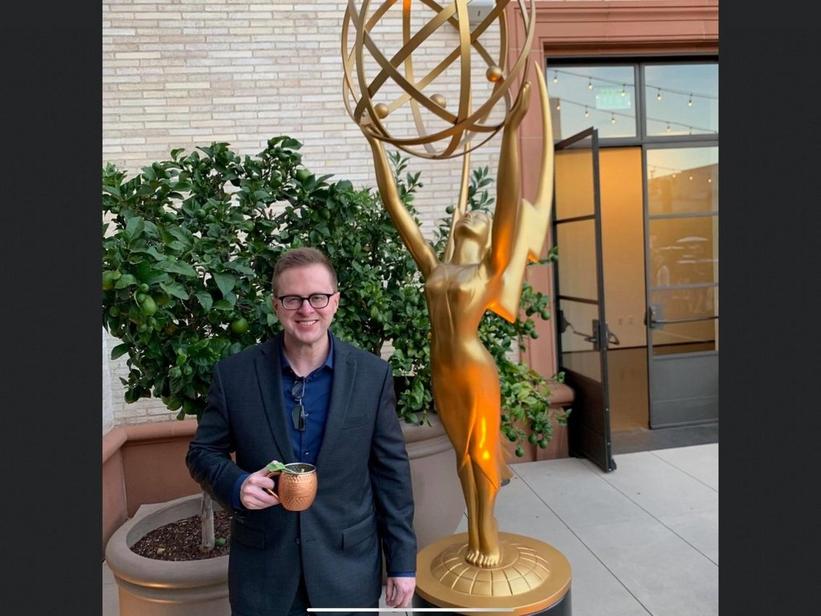 Stephen Letnes. Photo courtesy of RAMPD.
Stephen Letnes (RAMPD, Treasurer):
Music affects and reflects what we value. Disability culture is not something new; it has always been here. The music industry can and should amplify such a powerful yet neglected part of our culture.
3. Intentional Visibility And Representation From The Stage To The Boardroom
Precious Perez (RAMPD, Memberships Chair):
Disability representation on screen is crucial. There is so much power in looking at the media and seeing yourself and your community represented.
Disability is the one diversity left out of every diversity conversation. The one minority that is not acknowledged. So many people do not understand disability — and moreover, do not see or experience disabled artists on an equal playing field.
It is for this reason that highlighting and booking disabled performers for prominent visibility opportunities is not only empowering, but deeply impactful for the general public and the industry as a whole.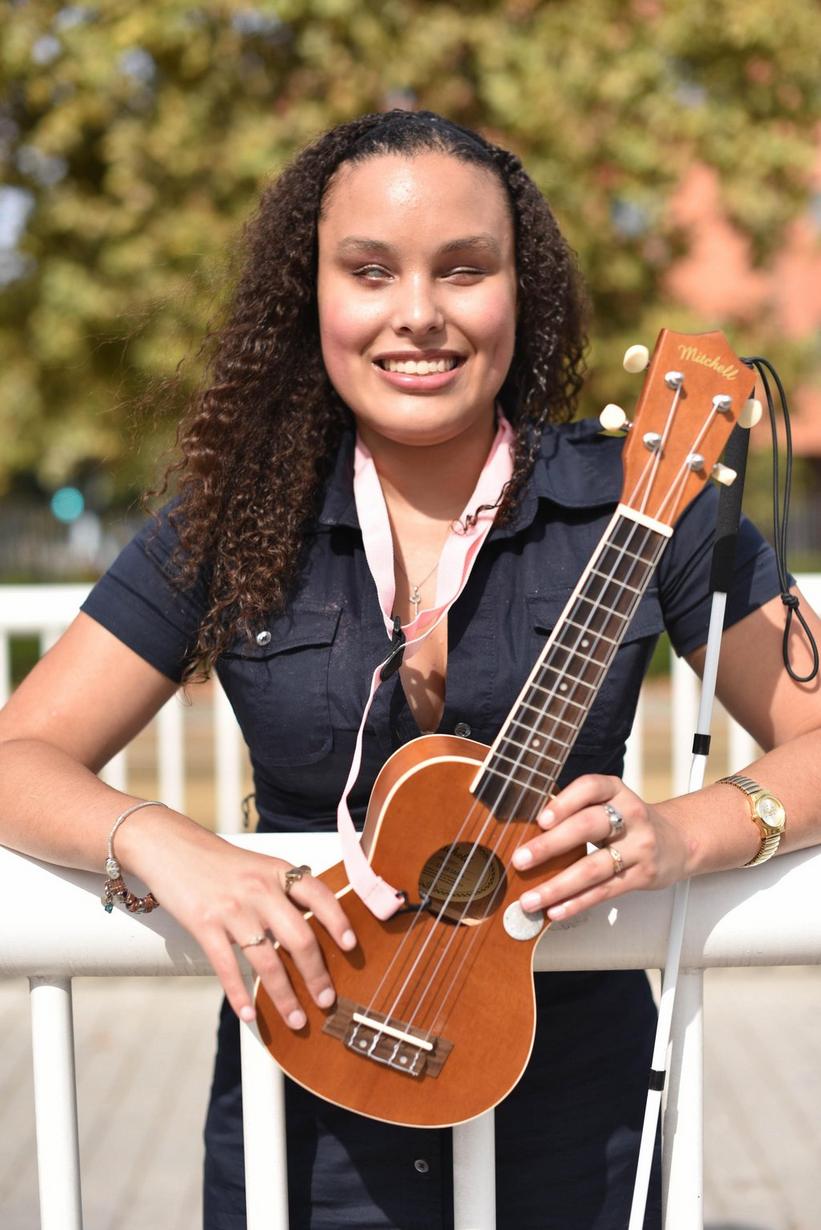 Precious Perez. Photo: Alina Nadolu
Aoede:
Promote and implement accessibility measures at major events such as the following:
Visible ramps to the stage; visible ASL interpreter(s) and self-description; and on-stage and below-the-line representation of artists and professionals with disabilities.
Publicly announcing accessibility measures through press releases, on websites and social media is a highly encouraged way to include the disability community — while getting non-disabled viewers excited or interested in these measures.
Namel Norris:
Invest in the artists who are already making a massive impact purposefully amplifying Disability Culture all over the world.
There are also accomplished entertainment professionals who can sit on your boards to ensure disability is part of the conversation at the board level.
It's not about giving us a handout; it's about giving us a hand up. An equitable fair inclusive seat at the table in the music industry.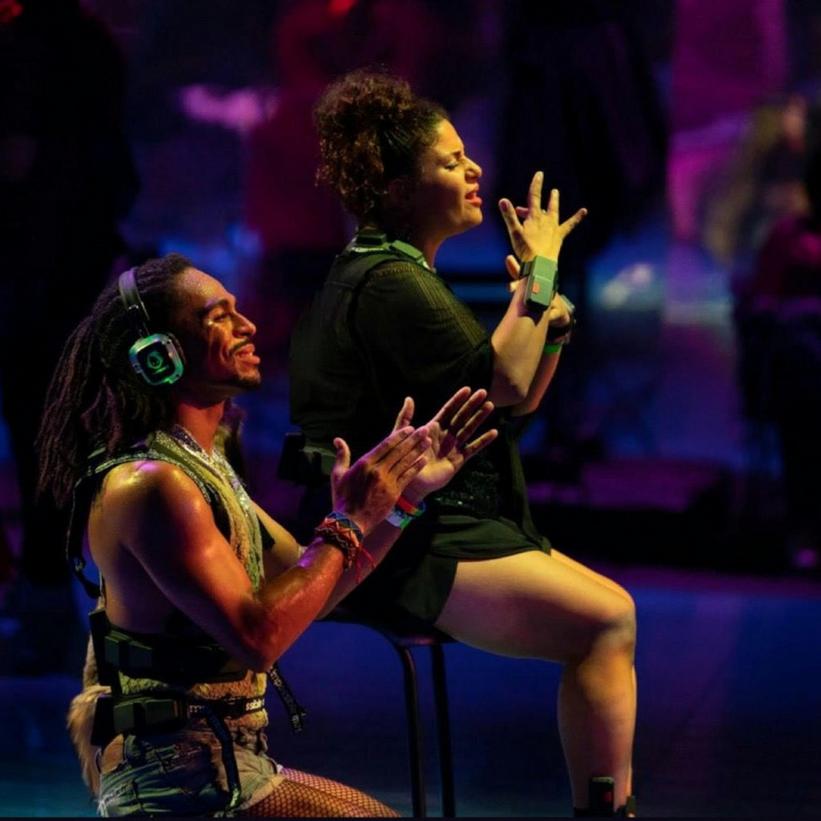 Brandon Kazen-Maddox. Credit: Lincoln Center
Brandon Kazen-Maddox (ASL Performer):
Incorporate artists from the deaf and signing community to not only translate musical events into ASL, but to work hand-in-hand with musical artists to create accessible work from the ground up.
4. Inclusive Hiring — From Behind-The-Scenes To Contractor To Executive
Andrea Jennings (RAMPD, Secretary):
Let's level the playing field for music executives, music creatives behind the scenes, musicians, and music administrators with disabilities.
We are talented professionals at every level. We are opinion leaders and want to contribute our perspective to society; however, we are often met with accessibility and pay gap barriers.
To achieve success, we need equitable solutions like accessible outreach programs, inclusive employment opportunities, paid on-the-job training, and intentional accommodation support.
Lachi:
Let's create work, event and office environments conducive to disabled people, including the over 70% with non-visible disabilities. The last thing we want is to find out that someone feared self-advocating or requesting work accommodations… in their exit interview!
5. Intentional Event And Venue Accessibility For Artists and Patrons
Aoede:
Hybrid events are a great opportunity for high-visibility events to promote inclusion and accessibility.
As a disabled artist living with chronic illness, I look entirely to virtual events to engage and connect with others in my music community.
These events allow people like me, who are unable to attend physical events (due to health risks, travel or other concerns) access to participate and be included virtually.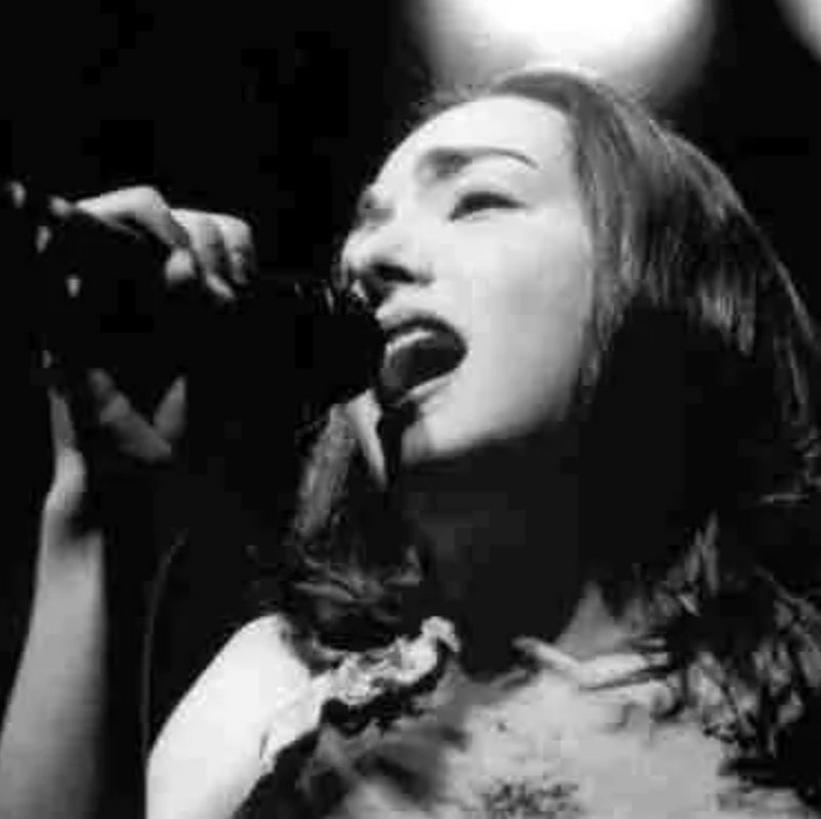 Tracy Marie. Photo courtesy of RAMPD.
Tracy Marie (RAMPD, Events):
Venues can better implement inclusive practices by simply providing a direct line on their website to a designated staff member who intakes accommodation requests.
That goes for a patron, an artist or even those interested in seeking employment. An open line of communication helps those with accessibility and accommodation needs feel welcomed.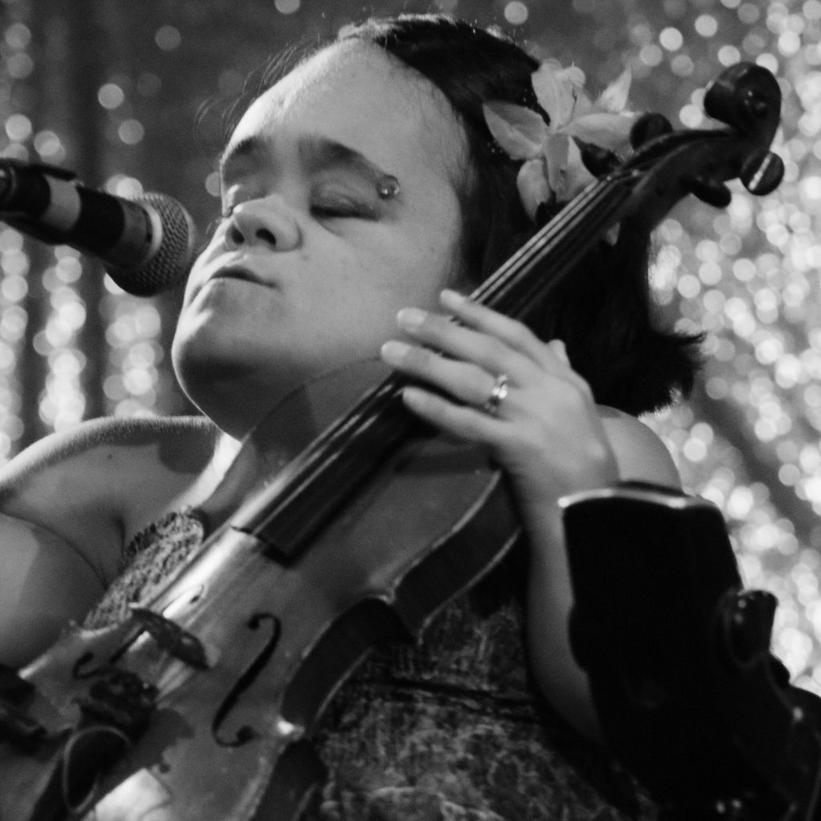 Gaelynn Lea. Photo: Bartek Buczkowski
Gaelynn Lea (RAMPD, VP):
A major way the music industry can be more inclusive is by hiring accessibility coordinators on their full-time staff to ensure operations, technology, press, and policies are both inclusive and supportive of disability and that access needs are being met for both employees and customers.
Folks hired for these positions should identify as disabled themselves so that they have a personal relationship with the reality of disability, and so that they can seek input and resources from their own community when faced with an unfamiliar issue.
All too often, access is seen as a secondary concern or a bonus, when it should really be built in from the ground up.
There is a deep pool of disabled talent that could be tapped for this important work. Now, it's up to the music industry to create these positions in their organizations.
Meet Question, A Rapper/Producer Who Doesn't Want To Be Boxed In By Blindness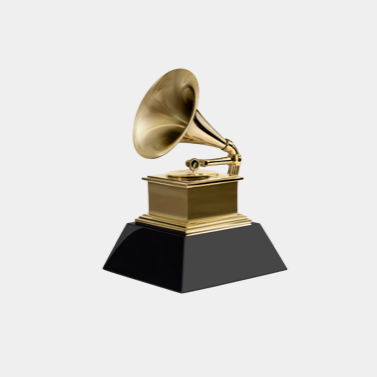 Get notified of exciting GRAMMY Award news and upcoming events!
Be the first to find out about GRAMMY nominees, winners, important news, and events