RALEIGH, N.C. – A nonprofit, The Raleigh Music Collective, is getting instruments into the hands of kids who may not otherwise have that opportunity, while also hoping to add more diversity to the music world.
What You Need To Know 
The Raleigh Music Collective was started in 2019 and now serves more than 100 kids 
The nonprofit offers instrument lessons and about 75% of the students, including many refugees, get the classes for free 
Moving forward, the organization wants to diversify its teaching staff to reflect the students it serves 
Sara Maria Blanton is a teaching artist and the executive director of The Raleigh Music Collective.
"It's one of the coolest things to come to a concert or a performance or even in these classes you get to see we've had as many as 15 countries represented. In the classical world you often don't see this," Blanton said.
In 2019, Blanton was in between jobs and heard that her friend started working with a refugee organization. That's when she had the idea to offer free music lessons.
Blanton started with less than two dozen kids, and now three years later, they have more than 100 students.
"One of the things that I was really interested in was what does it look like to actively work on getting our kids at Refugee Hope Partners to be able to also play with the kids who are taking private lessons? Because those tend to be very two different demographics," Blanton said.
About 75% of the students at The Raleigh Music Collective get the lessons for free.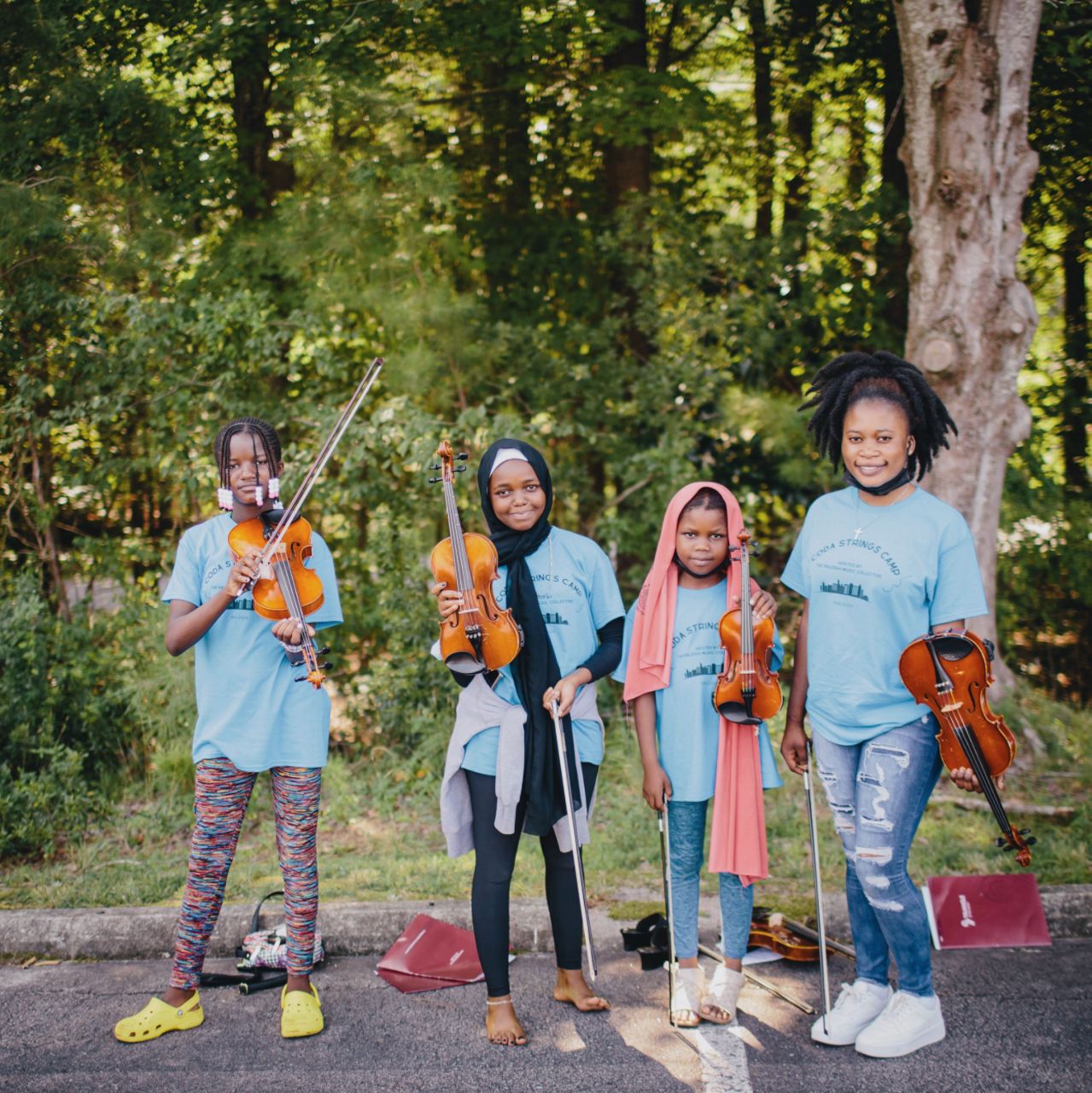 "String education is usually reserved for families that can afford the instrument or afford the lessons. Then schools that are better funded tend to be able to afford strings more easily. Violins, violas and cellos, extremely expensive instruments, and they are incredibly susceptible to humidity. On top of that you have the cost of instruction. You primarily see the demographics in the western classical world is white, upper-class families," Blanton said.
It's a full-circle moment because Blanton received free lessons when she was first learning. Two decades later, she's giving that same opportunity to a more diverse group of students.
"A huge part of what we believe is that we use music education so that we can radically transform the kids' lives, whether they are from Five Points or somewhere in Garner or in east Raleigh. It doesn't matter where they are coming from. We really believe that music education can change their lives," Blanton said.
It's not just the kids who are impacted but their families too.
"One of our refugee families actually sat down with one of our other families, and they were able to start talking. This family from Afghanistan was beginning to connect with this family that has lived here their entire lives. That was a really cool moment to see different communities coming together over music," Blanton said.
Moving forward, The Raleigh Music Collective is hoping to bring on a more diverse group of teachers so they reflect the kids they are serving.