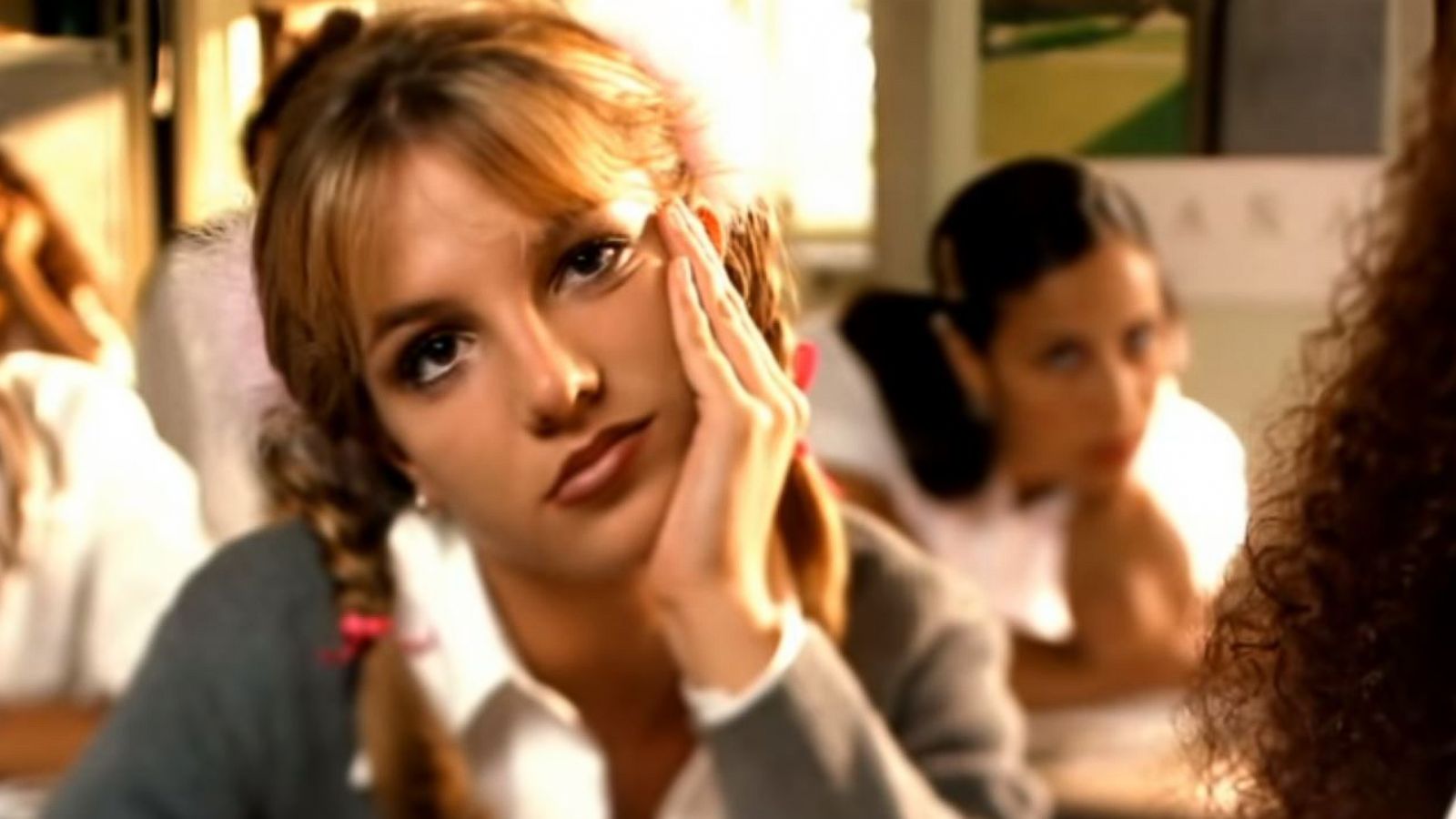 Britney Spears' iconic debut single, "…Baby One More Time," is inseparable from her legacy, but the story behind the song almost took a different turn, as revealed by music industry mogul Simon Cowell on a recent episode of Howie Mandel's podcast, "Howie Mandel Does Stuff." In a surprising revelation, Cowell shared that he had attempted to secure the hit track for the British boy band 5ive, which he was overseeing at the time.
Simon Cowell, known for his role as a perpetually candid judge on American Idol and his involvement in reality competition series like America's Got Talent, recounted the tale on Mandel's podcast. Cowell, often associated with his sharp business acumen and a knack for recognizing musical talent, shed light on his attempt to acquire "…Baby One More Time" for 5ive, who were on the cusp of breaking into the American music scene.
The story unfolded when Cowell received a call from someone in America who had just heard the song, originally intended for the iconic girl group TLC. Cowell vividly recalls being played the track, realizing its potential, and immediately wanting it for 5ive. In an attempt to sway the situation in his favor, Cowell reached out to the song's producer, Max Martin, with an enticing offer.
Cowell humorously recounted the conversation with Martin on the podcast: "So I phoned up Max. I said, 'Max. Please, please give me this song.' And he went, 'I've promised it to someone else.' And I said, 'Well, I'll send you a Mercedes — literally a Mercedes 500 SL if I can have this song.' And he went, 'No. I promised it to somebody else.' And I went, 'Who.' He said, 'Britney Spears.' I said, 'Max, let me give you some advice. No one is going to have a hit with a name called Britney Spears.'"
In hindsight, Cowell acknowledged Martin's commitment to keeping his promise to an then-unknown pop newcomer from Louisiana, Britney Spears. The rejection of Cowell's offer, which included a luxury car, paved the way for Spears to claim the song that would launch her into superstardom.
While Cowell's attempt to secure "…Baby One More Time" for 5ive may have fallen through, the story adds an intriguing chapter to the song's history. It also underscores the unpredictable nature of the music industry, where decisions and choices can shape the destinies of both songs and artists.
In the full interview available below, the discussion about "…Baby One More Time" and Cowell's attempt to acquire it begins around the 39:40 mark, offering listeners a fascinating glimpse into the behind-the-scenes negotiations and decisions that ultimately defined the trajectory of one of pop music's most iconic tracks.